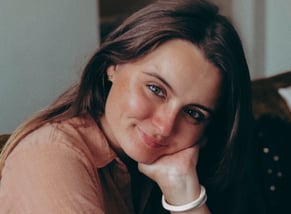 Estelle Getty once said, "Age does not bring you wisdom, age brings you wrinkles." The latter part of that quote is arguably true! There are definite changes in skin and overall appearance that occur with aging. Sun exposure also plays a predictable part. In fact, UV exposure may account for up 80% of visible signs of aging skin.
So what's a person to do? How can you slow aging down – while still going outside? Sunscreen is one obvious answer. But by using controlled temperature, as we do with our Cryo T-Shock machine, some of these changes can be mitigated in a non-invasive, safe manner.
Why is Young Skin Better?
Young skin contains plenty of collagen and elastin — the proteins which give skin its structure and ability to stretch. As we age, these start to decline due to hormonal changes. Our ability to heal also slows down, leading to decreased skin elasticity. This loss of elasticity is also accelerated by decreased production of natural oils and oxidative stress from sun exposure, smoking, pollution, lack of sleep, and poor nutrition (including excessive sugar consumption). Gravity has an impact too. As the skin stretches and loses its elasticity — compounded by the loss of structure from underlying fat, muscle, and bone – skin starts to show signs of aging, from fine lines to sagging.
At What Ages Does Skin Lose Elasticity?
Collagen production starts to decline around 25 years of age, decreasing approximately 1-2% per year afterward. Skin noticeably starts to lose its elasticity in your 30s to 40s and particularly in the first five years of menopause when women's skin loses around 30% of its collagen. Men and women lose collagen at roughly the same rate initially, but then women lose it faster after menopause for about five years but the rate then slows again. Men's skin ages gradually, by contrast. The rate at which skin loses elasticity does also vary somewhat from person to person, however, according to genetics and lifestyle.
How Can Cryo T-Shock Help My Face to Look Firm And Rejuvenated?
Skin Science Solutions, which utilizes credible research to support this technology, states:
"Skin ages due to a reduction in collagen and elastin. By increasing oxygen and nutrient supply to the tissue, thermal shock promotes a more youthful appearance. When applied to the face and neck, consistently, this contrast therapy stimulates the production of collagen and improves skin elasticity, effectively smoothing out fine lines and wrinkles. Other benefits include reducing puffiness around the eyes, and giving the impression of reduced pore size on the face and neck while lessening inflammation. Not to mention that while skin vessels and capillaries undergo a period of vasoconstriction to break down toxins stored in skin layers; an alternating cycle of vasodilation efficiently expels the toxins from the body. This process paves the way for healthy skin cells to emerge for a taut, more supple appearance of facial skin."
At ReSet Lounge, we offer a range of cryo facials appropriate for any age:
Anti-Aging/Cryo-Lift: These specifically programmed facials are particularly important for men and women over 35. It allows prevention and recovery from the signs of aging (wrinkles, lines, skin laxity, skin spots, etc.). Special protocols and a coupler to effectively reach areas around the eyes and mouth increase effectiveness.
Red Carpet Facial: Have a special event coming up? Our settings for the Red Carpet Facial quickly obtain a smoother, radiant, luminous, toned skin lasting for 2 to 5 days.
Cupreous Skin: This application addresses Rosacea – a condition that causes redness and often small, red, pus-filled bumps on the face.
Brightening: This treatment is meant for acne, helping to blend and clear the problem areas. This type of facial has been incredibly beneficial for teens; calming areas and boosting confidence going into school events.
When and How Often Should I Receive a Cryo Facial?
With collagen and elastin production decreasing even in our 20s, we see many clients using cryo facials preventatively. For those in this age group monthly, even bi-monthly facials can support anti-aging benefits.
One of our clients, Helen who is in her early 40s, wrote a terrific review that sums it up: "The Cryo Lift facial was amazing. I get Botox every couple of months. I decided to try the Cryo Lift Facial and I already see a huge difference. Bye, bye Botox!"
To achieve results on the face as Helen did, we recommend beginning with five treatments over a two-week period. This cadence helps to retain the feeling and appearance of firmness / toning over longer periods. Most clients can then move to a monthly maintenance facial. Happily, ReSet offers package pricing to help support frequent facials.
Are There Other Anti-Aging Cryo Options?
Resounding yes! Like most of us, we tend to focus on the face, but there are other areas of the body that cryotherapy can help with when it comes to anti-aging.
The overall appearance of aging is impacted by the neck and chest area as well. Decollate toning and chin treatments can help your "portrait" look younger. The same principles apply to these protocols to lift and smooth.
Body Contouring and Toning: Gravity and lessening collagen and elastin impact our entire body. Fat reduction and toning treatments are highly effective for arms, legs, and torso.
But don't just take our word for it — give cryotherapy a try for yourself! To help you get started, contact us to schedule a FREE Cryo Consult. It takes just 15 minutes. You'll meet with one of ReSet's certified Cryotherapy Technicians to assess your goals, customize your treatment sessions, set a schedule that suits your time frame, and document your starting point. We will help establish a plan to help you look younger in no time!