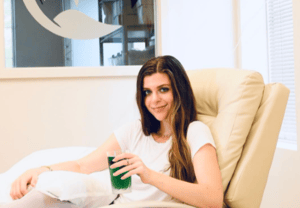 Scientific studies have shown that the majority of Americans are deficient in many essential nutrients, putting them at greater potential for poor health.
Nutrient infusions help replenish those nutrients missing in one's diet, being lost due to stress, lifestyle factors or that just cannot be absorbed due to poor gut function.
IV Supplement Therapy Benefits
Vitamin infusions offer the most direct and efficient path to better health - delivering essential nutrients directly to your cells, bypassing the gut and ensuring your cells get the nutrients they need to function properly. Bypassing the gut The result is rapid health improvements!
IV nutrient therapy represents by far the most streamlines method for treating nutritional shortcomings. Helping to:
Hydrate the body
Enhance energy production
Support liver detoxification
Improve cellular function
Improve immune function
Support healing
Decrease inflammation
Improve mental focus and clarity
The Glow Wellness Way
Physicians have used IV nutrient therapy safely for several decades. The body's familiarity with natural nutrients account for the high safety profile of IV nutrient therapy and its effectiveness. All Glow Wellness nutrient infusions are physician formulated with the highest quality nutrients that are natural to the body and required by the cells to function and sustain health. We ensure the methods of delivery and quality of our materials follow the same high standards as in hospitals and our professional team is made up of a medical doctor, nurses, EMT's and a naturopathic doctor.
In aligning with ReSet Lounge to provide high quality IV options at Glow Wellness, and vitamin shots onsite at ReSet, we are able to expand this philosophy to even more people.
Why wait? Rapid health improvements are just an infusion away
Nutrient infusions support long term health and the prevention of disease by ensuring your cells have all the nutrients they need to function properly. This proactive approach helps promote both physical and mental well being ensuring you get well, and more importantly stay well.