Naturopathic Consulation
The ultimate goal and commitment to you is to identify and remove the root cause of your health challenges, not just address and mask the symptoms.
Your First Visit
Prior to your initial 90-minute wellness session you will complete a comprehensive intake form that will gather your health history. Your unique story will be heard, several assessments will be performed, possible lab testing completed, all to determine what factors in your life are causing you to feel unwell.
What's Included in Your Initial Visit:
Zyto Balance Scan: This biofeedback wellness scan helps us understand the status of your four core systems: Detoxification, Digestive, Hormone/Endocrine, and Immune. It also helps us identify any lifestyle areas that need support such as Diet & Nutrition, Hydration, Inflammation, Mental/Emotional Stress, Sleep, and Toxic Stress.

Comprehensive discussion of any current medication, diet, and lifestyle habits

Naturopathic Nutritional Assessment

Recommendations for functional lab tests

Recommendation for a holistic health program to fit your needs
Follow up Wellness ApPointments
The first follow-up takes place 3-4 weeks after your initial consultation to assess your progression. Depending on your health condition(s) sessions are typically scheduled every 3-4 weeks for the first few visits. Subsequently sessions are then spaced every few months.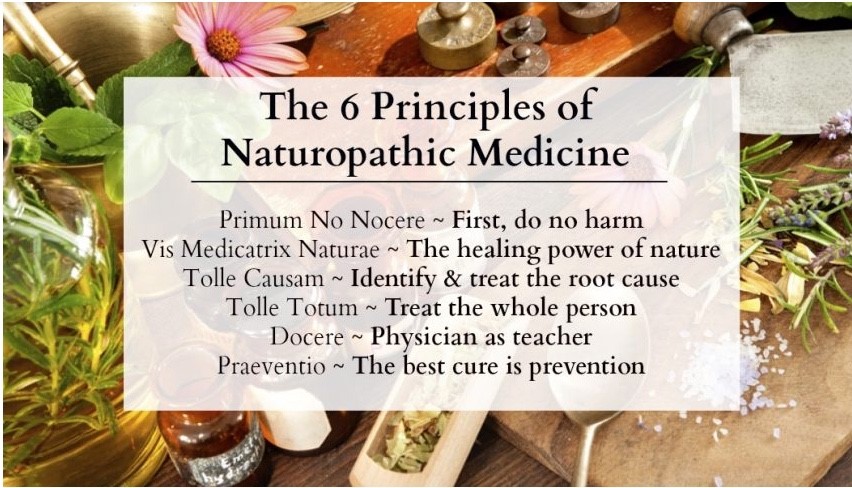 Aromatherapy massage
Aromatherapy is a clinical method of applying essential oils along the energy meridians and visceral contact points on the back and feet to help stimulate and balance the body physically, emotionally and spiritually. Each essential oil is personally selected using advanced biofeedback software.
During a session you will lay draped with a sheet and blanket on a massage table. The therapist will only need access to your back and feet. Hot towels are applied, and then warm oil is gently massaged onto your back and feet. Next, hot stones are used to stimulate the reflexes, open the pores, and relax the muscles. One at a time your personally selected essential oils will be gently massaged onto your back and feet. After each application you are encouraged to breathe deeply to inhale the essential oil and receive the benefits of aromatherapy. When your session is finished another application of hot stones and hot towels are applied to encourage deeper relaxation.
Come in comfortable clothing ready to relax!
Ionic detox foot bath with brain tap sound therapy
The Ionic Detox Foot Bath generates a field of highly-charged ions that flow throughout the body negating free radicals, energizing and stimulating cells to release toxins through osmosis. Over time, cellular energy is reserved and balance is brought back to the body.

Sound therapy with braintapping is a quick and easy way to relax, reboot and revitalize by simply optimizing your brain's peak potential—anytime, anywhere. Backed by neuroscience and research, braintapping is proven to help people who experience high stress, difficulty sleeping, low energy, and other lifestyle challenges. This is a dynamic combination!
Thai Reflexology
The human foot has as many as 7,000 sensory nerve endings which are connected to the body's internal organs. Thai reflexology works on the belief that certain zones of the foot correspond to these organs. It focuses on the reflex areas in these zones to bring a range of health benefits including: better sleep, relaxation, positive mood and increased circulation.
Though Thai Reflexology is centuries old, the ReSet appointment also combines modern technology with the technique for enhanced benefits. At the beginning of your session a transdermal scanner is used to help target areas of need for the application of the reflexology. When you finish your appointment you will be given a map of the feet with areas you can self-massage at home.
| | |
| --- | --- |
| Aromatherapy Massage | $95 for one or buy 3 sessions for $240 |
| Initial Naturopathic Wellness Consultation | $210 |
| Follow-Up Wellness Consultation | $90 |
| Detox Foot Bath | $35 additional $15 to add-on Braintapping |
| Thai Reflexology | $95 |
| 30 Minute Kloud Session | $42 |
| Kloud mat rental, including instruction and personalized protocols for the person renting and family members. | $150 per week |
| | |